It's that time of the year again when we empty your bank accounts to buy tons of gifts and spend money for Christmas! No really Christmas is great...And if you haven't already spend all of your money yet here is a list of Korean Beauty items to treat yourself or buy as a gift for this Christmas!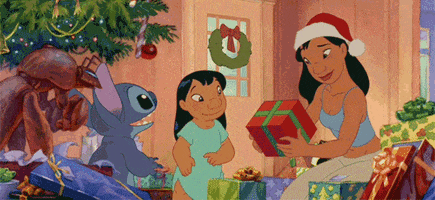 1. Innisfree Glow Liquid Shadows
These are different to your normal powder eyeshadows in a sense that they come in a liquid form! You dab a bit onto your eyelid and spread it evenly. They come in festive metallic colours to make those eyes pop this Christmas! The colour won't budge even when you dance all night long with your colleagues at your work's Christmas party! Each costs about 7GBP or 10 USD.
2. HolikaHolika Glitter Nails Holiday Collection
I mean who doesn't want glittery sparkly festive nails for Christmas?! You can get each of these for about 3.50GBP or 5USD.
3. The Face Shop Festive Collection
The Face Shop probably has the largest Christmas collection out of the Korean brands at the moment. It includes hand creams, body lotions, bubble baths, BB cushions etc. Each come in a separate set starting from 3GBP to 26GBP (5USD-40USD)
4. Etude House's Snowy Dessert Collection
This collection looks so good I could almost eat some of them!! This collection comes with a Ginger Cookie Contour Maker and a blusher, hand creams, scented tablets, festive coloured Play 101 eyeliners and pudding tints. The prices start from 4.3GBP to 8.5GBP (6.5USD-13USD).
5. BEYOND Perfect Touch Lip Gels
Keep your lips looking luscious and add bold colours with these lip gels! They come in 6 different colours.
6. Innisfree Ampoule Intense Cushion Christmas Edition
Keep your skin looking moisturised with Innisfree's one of the most popular BB cushions with a festive cover! Get it for 10GBP or 15USD!
7. Innisfree Canola Honey Lip Balm Set Christmas Edition
I have heard many good things about these lip balms and now you can get them as a festive gift!? They keep your lips moist with canola honey and protect from the cold weather. Hurry and get yours for 7.5GBP or 11USD.
Happy Shopping and Merry Christmas!