I have been using a lot of products lately and I thought that I would share which ones I have really enjoyed using and which ones aren't worth buying in my opinion. Let's start with the Hits!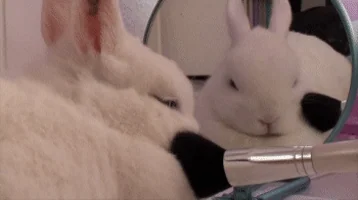 August Hits!
1. Marc Jacobs Velvet Noir Volume Mascara
This mascara is so good if you're looking to add a lot of volume and length to your lashes. The brush is soft and a good size. It lasts throughout the day without smudging! It is pricey (26USD) and very hard to find if you don't live near Sephora but I think it's worth the price.
2. Clinique Superbalanced makeup
Perfect for my combo skin! Doesn't make my skin oily or look flaky. The colour suits my skin tone perfectly and it lasts throughout the day. It is average priced foundation (25USD) and it will last for a long time. The only downside to this is the packaging. It doesn't come with a pump so it is not very hygienic.
This was great using on my holiday in the sun! It feels refreshing and doesn't feel heavy on skin. It has a high protection for skin and I have nothing bad to say about it.
4. Marc Jacobs Highliner Gel Eye Crayon
I recently got this in the colour "Earthquake". These are super creamy and easy to blend. It lasts for the entire working day without smudging and the colour is super pigmented. Definitely worth the price!
5. Maybelline Baby Skin Pore Eraser Primer
If you're looking for a more budget friendly dupe for the Benefit Porefessional Primer, this is the one to get. It does a really good job at smoothing out large pores and keeping the makeup in place on my t-zone. It is definitely more affordable than the Benefit one, only costs 7USD compared to Benefit that costs 31USD.
6. Labiotte Wine Lip Tint
This has been widely talked about over the internet and I had to give it a go. I wasn't disappointed as it lasts throughout the day and the colour is absolutely gorgeous. The only con is that it does dry out my lips more than Etude House's lip tints but I do think the pigmentation and lasting power are better.
August Misses
1. TonyMoly Cushion Gel Liner
This is possibly the WORST gel liner I have ever used! It seriously made me really angry. It dries up too quickly so that the liner ends up flaking off while you're still trying to line your eyes. The brush is way too thick for the texture of the product and you can't get a precise line with it. The only thing I think is good about the product is the packaging. It is very cute but that's it. Not worth your money!
2. Garnier Micellar Cleansing Wipes
Ugh...I used these during a holiday and my skin completely dried up because of these. I had to go get a facial to rescue my skin because it was that bad. I do not recommend these.
3. Clinique Superprimer Colour Corrects Discolouration
Thank god I only received a sample of this. It just didn't do anything for my skin. It had a almost like powdery finish to it and did not make my foundation last or look any better. Not a fan.
4. Laneige BB cushion Pore Control
This was just pretty meh...It is pricier than Etude House's bb cushions and I don't think it performed any better...If not worse actually. The colour N11 porcelain was also too pale for my skin!
5. The Saem Healing Tea Garden Green Tea Lip & Eye Remover
I really hate using eye makeup remover with oils in it...It just makes my eyes feel oily and slimy. I do think that makeup removers with oil do remover all kinds of makeup very effectively. The green tea did make me want to give this a shot. Well it just wasn't for me like most of oil based eye makeup removers. I do recommend it if you like them but I will give this one a miss.