Sorry guys! I haven't been writing in awhile! I am in the process of relocating and it has been taking a lot of my time. I have a lot of products to review once I have managed to relocate, I promise!
This is a requested post but I have to say that my skincare routine doesn't involve as many steps as most Korean beauty bloggers or other youtubers, so it's quite straightforward.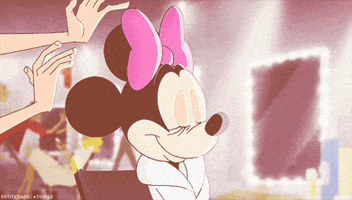 Before I go into the list, I need to tell you about my skin. My skin type is a combination skin that tends to be sensitive and dry during autumn/winter season and oily during spring/summer. I get occasional breakouts especially on my jawline and chin but I do not suffer from acne.
1. Cleansing:
My current cleanser is Etude House's It's Real Art Mild Cleansing Oil. I find this working very well with my combination skin that can be sensitive during winter. It doesn't make it too dry after washing and the chamomile soothes my skin. I only recently swapped from BEYOND's Apple Mint Perfect Cleansing Oil to this because I felt it started to be too drying for my skin.
2. Mask sheet (2 times per week):
I've recently learned that apparently cheap mask sheet do nothing for your skin but my favourite ones are Etude House's mask sheets and I will continue to use them because I like them so much! I have different types depending on my skin trouble but most often I use tea tree, green tea, strawberry and aloe vera.
3. Black head clearing product (1-2 times per week).
This can range from pore strip to the silk finger balls. I've used a lot of different products but my ultimate favourites would have to be Biore pore strips or Ciracle Blackhead Off sheets.
4. Serum:
The Face Shop The Therapy Oil-Drop Anti-Aging Serum which I used this last year during winter when I needed that extra moisture. This is too heavy for my skin during other seasons of the year but perfect during winter!
5. Moisturiser:
Etude House Moistfull Collagen Cream has become my holy grail of moisturisers! It is super moisturising without being too heavy. My skin feels so smooth and supple! The limited edition Jumbo Dumbo packaging is super cute!
I recently turned 25 so it's about time to start using a proper eye cream and Estee Lauder Advance Night Repair is brilliant for this. I received a sample of this not too long ago and I am so gutted that I did because now I have to buy it in full size which is very pricey.
7. Spot Treatment:
Etude House AC Clean Up Pink Powder Spot works for all kinds of spots and reduces the size overnight. It is a more affordable alternative to Ciracle's Pink Powder Spot that is slightly stronger and works better on cystic spots.
As you can see I definitely don't have a 10 step skincare regime and I don't use a toner at all! I have used toners in the past but I have found that either they don't do much for my skin or they dry/irritate it.
I am also using a lot of products from Etude House at the moment and one of the reasons is that they use a lot of natural ingredients and minimal amount/none of preservatives and harsh chemicals. During summer I was mostly using products from BEYOND for similar reasons. I've used plenty of other brands in the past and Innisfree is also one of my favourites but these products just work the best for my skin at the moment.
Here's a cute bunny to brighten up your day!