October is almost over and it's time to celebrate Halloween!!! Who's excited?? Before that I wanted to quickly share all the beauty products I enjoyed during one of my favourite months of the year. Again this post also contains Western brands as well as Korean brands. Sorry about the gifs! I went a bit crazy for Halloween....
1. BEYOND Aqua Bloom Moisture Serum
I have really enjoyed using this serum from BEYOND. It was the first product that I tried out from this brand and I am very impressed. I have a full review of this product on my blog.
2. Urban Decay Long-Lasting Makeup Setting Spray
This has been a god-send for my oily skin! I thought that because of my oily t-zone and oily eyelids no makeup would never stay on longer than 6 hours tops but this has changed everything! It makes my bb cream, lip stick and eye makeup last almost the whole day! I only started to notice creasing with my eye makeup after 9 hours and my bb cream also lasted longer than usual. Definitely worth the money!
3. Lush Honey Trap Lip Balm
My friend bought me this and now I can't live without it...It's simply the best lip balm I have used. I have been suffering from cracked lips and corners of my mouth due to cold weather and lack of vitamins. This has really helped to restore them. It smells so good and makes my lips feel hydrated and plump. Highly recommend to try it out!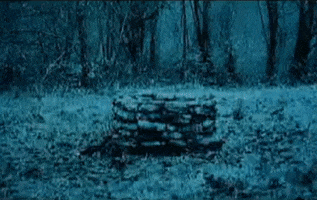 So creepy....O_O
4. Ciracle Good-bye Blackhead! Pore Control Blackhead Off Sheet
Before I bought this product I wasn't really paying much attention to cleaning my pores weekly since my favourite pore strips were so expensive.... This product made me see how important it is to clean my pores weekly. It gets all the gunk and impurities off from your skin. A full review on this product on my blog!
5. Innisfree Green Tea Balancing Cleansing Oil
This cleansing oil replaced my old Innisfree Apple Juicy Cleansing Oil. This one is definitely better for my skin during the colder months. It cleanses my skin very well and leaves my skin feeling refreshed but not dry. It really does feel balanced after every wash. I definitely recommend it to people with dry skin. You can find a full review on my blog.
6. TonyMoly Changing U Magic Foot Peeling Shoes
If you haven't tried out a foot peeling product yet, you really should try this out. This is less intense than some of the other peeling products but it really did work for my extremely dry feet. You can find a full review on my blog.
7. Maybelline Master Drama Cream Eyeliner Pencil
I have to admit that I usually don't buy products from Maybelline because I don't like what the brand stands for in terms on animal cruelty and being a mass product but I came a cross this because I was desperate to find a good eyeliner. I have to say that I really like it. It is very creamy and easily blendable for a smoky eye effect. It does smudge and definitely doesn't stay on for 16 hours but it lasts longer than most eyeliner do on my oily eyelids...
Who doesn't love the good old Nightmare Before Christmas
8. The Body Shop Body Sorbet
I know people have very mixed feelings about the body sorbets but for me they worked really well. I used to be really lazy when it came to moisturising my legs and arms but the body sorbets have got me more excited about moisturising my whole body. I really love the consistency of these products and how cool and refreshing they feel on skin. They absorbs into my very dry skin fast but I can imagine that people with normal skin they wouldn't absorb as fast. They are also cheaper than body butters but you do get less product.
Ah Mean Girls....A classic!
9. Vichy Normaderm Hyaluspot
This has been a very good spot treatment. Especially for my bf who has been getting pretty bad breakouts around his mouth. It took a week to see any effects but they are impressive. It also works very well for the occasional spot on my face.
10. Toofaced Better Than Sex Mascara
I have used this mascara before but I recently repurchased it after using cheap drugstore mascaras and I have to say that it really is worth the money compared to cheaper ones! It does such a good job at lengthening and making my lashes look voluminous! I am also happy to use it knowing that Toofaced is a cruelty-free company :)
Here are the beauty products that I enjoyed in October. Can't wait to dress up now and celebrate Halloween!
Have a spooky and fun Halloween everybody!